Rosyvelle Authentic
Retail Pack for HER/ HE
Rosyvelle Hydra Milky Cleanser is a gentle moisturizing cleanser that aids in the restoration of healthy skin. The active ingredients give mild exfoliation work to remove dead cells. When the dead cells of the skin's most outer layer are removed, newer, fresher skin is revealed, and enhance the moisture balance. With additional function, remove make up.
---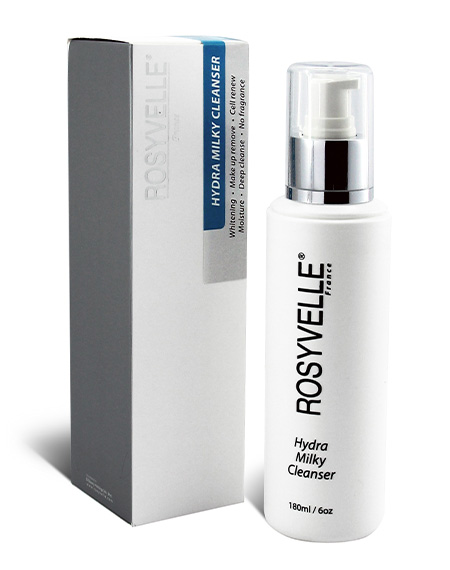 ---
Easily apply and feel the difference.
Directions to apply
Apply a moderate amount to dampened skin, emulsify with fingertips and gently cleanse face in circular upward motions. Rinse off with lukewarm water and follow with toner.
Benefits from regular application:
---
Whitening • Make up remove • Cell renew • Moiture • Deep cleanse • No fragrance