Rosyvelle Authentic
Retail Pack for HER/ HE
Contains moisturizing complex that enhances the skin's ability to retain moisture and improve skin suppleness. This special formula contain 3 types of Sodium Hyarulonate, each type of Sodium Hyarulonate penetrate different skin layer which is Epidermis, Dermis and Hypodermis. It forms time-release hydro-patches on the skin which slowly releases hydrating actives and moisture to the skin all day long.
---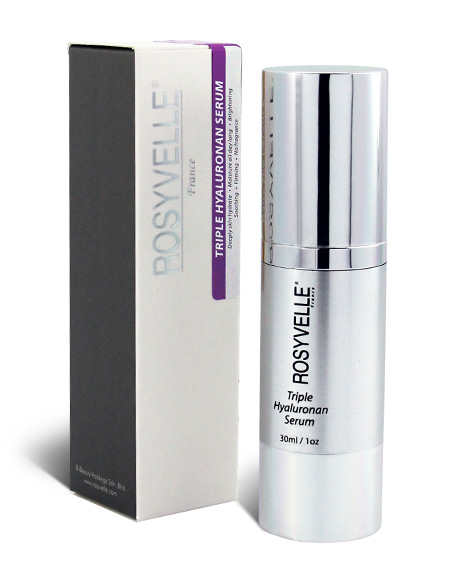 ---
Easily apply and feel the difference.
Directions to apply
Apply onto skin and gently massage until fully absorbed. Use for day and night under make up or moisturizer. For best results, use daily on regular basis.
Benefits from regular application:
---
Deeply skin hydrate • Moisture all day long • Brightening • Soothing • Firming • No fragrance